Slanica room
Slanica room is the main part of Osada guest house complex. Pleasant restaurant with terraces is situated right here. Since the room was reconstructed extensively, it has provided also room and apartment accommodation.
Slanica room restaurant that is open during the whole day, offers typical Slovak and international food prepared from poultry, fish, venison and other types of meat. A wide variety of meatless dishes can also be found in our offer.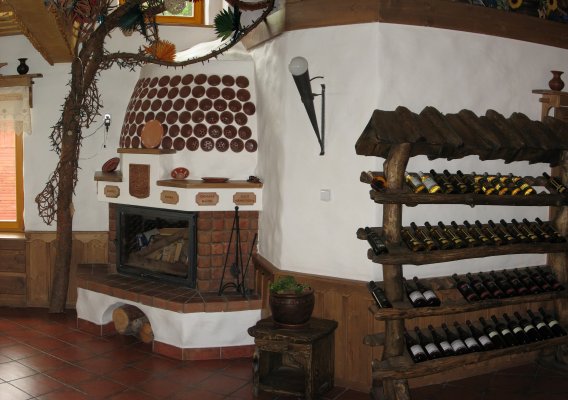 You can enjoy the taste of delicious wine cultivars of various brands in our wine cellar. Meanwhile having a nice view of Orava dam you can taste quality wines and relax.
It is possible to organize wedding parties, family parties, business lunches, secondary school leaving parties, receptions and various banquets in the restaurant. All of these events are organized according to client´s wish and ideas. The restaurant capacity is 82 seats and terrace capacity is 42 seats.
Summer terraces offer pleasant sitting in the immediate closeness of Orava dam mainly during the summer sunny days. Terrace capacity is 42 seats.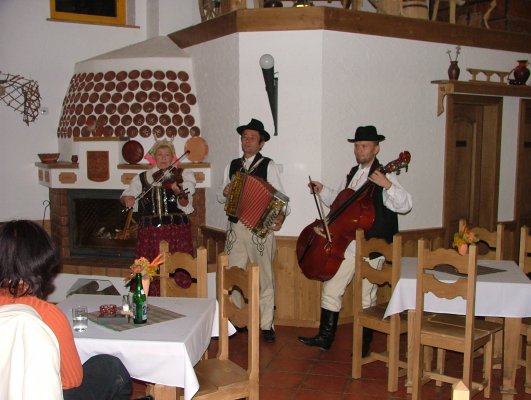 Moments spent in Slanica room are made even more pleasant thanks to its fireplace and original goral folk music, which is performed on each Friday and Saturday . A table with the names of all villages that have been swept away by Orava dam waters is situated on the fireplace wall.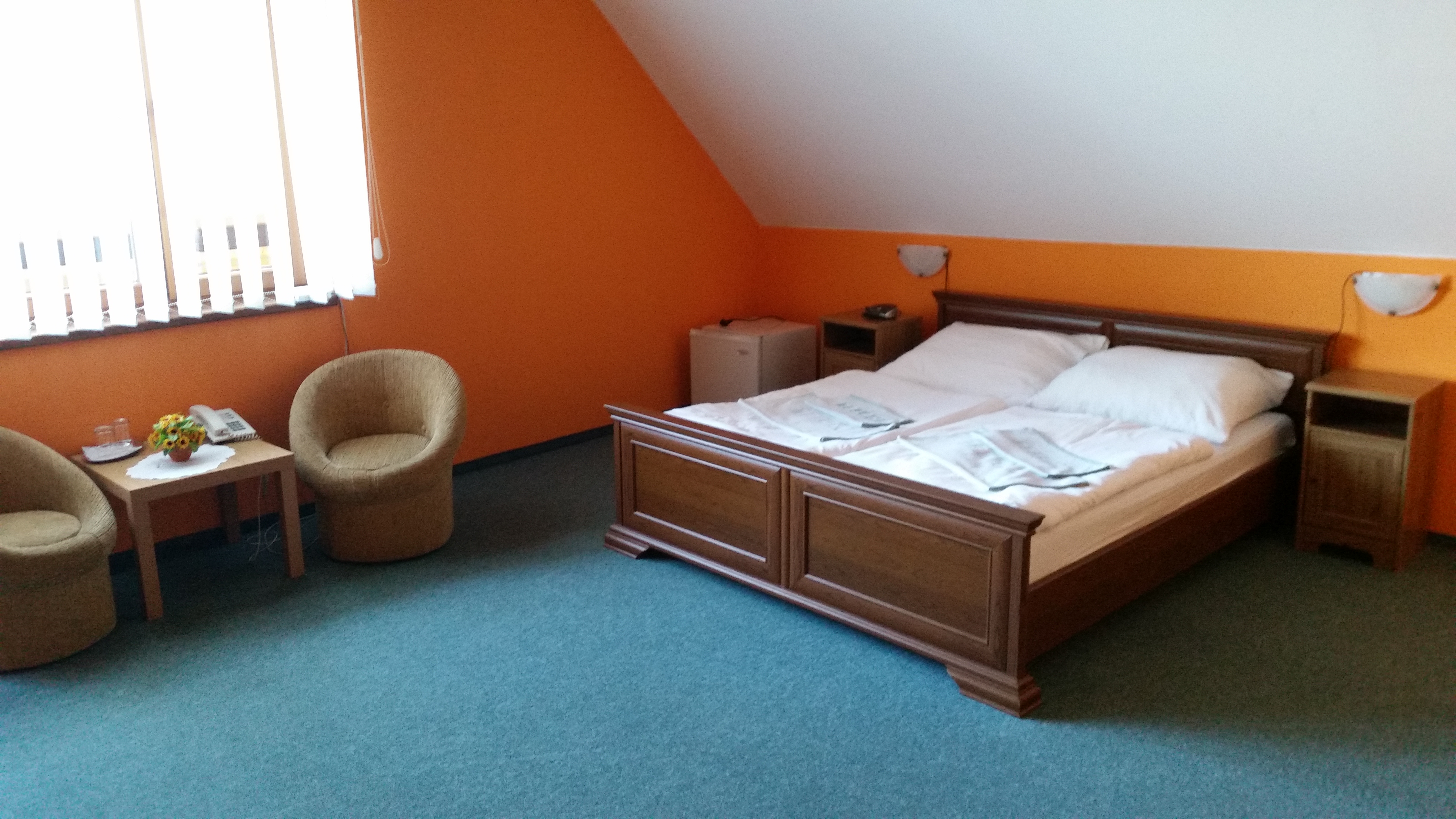 Slanica room provides accommodation in 2-bed rooms or apartments. Total capacity is 100 beds. Each room is equipped with the shower box, lavatory and Tv. All the apartments have got balconies with the view of Orava dam.